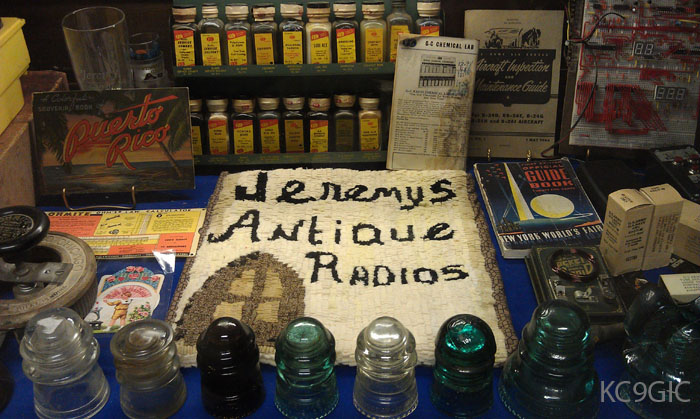 A few things to consider before contacting me:

Nothing on this website is for sale. While I do sell items occasionally, I usually list them on the Antique Radio Forums - Classifieds.
I am not an expert when it comes to radio and electronics, but I will try my best to answer your questions or refer you someone who can.
I lead a very busy life, so at times expect long delays with me responding to your email. I do try my best to respond in a timely manner.
Before asking where to find or purchase

parts

and literature such as

manuals

and

schematics

, try some of the places on my Links page.
If you have basic questions concerning

value

,

identification

, or

rarity

of a radio, you would probably have better luck searching or posting on the Antique Radio Forums.

I do love to hear from other collectors and radio enthusiasts, so feel free to email me at kc9gic-AT-gmail.com. ** Note: replace the "-AT-" with "@" in your email client.**

© Copyright 2004-2012 Jeremy Schotter, All rights reserved.